Why Choose the Toyota Highlander Over the Competition?
If you're looking for an SUV that offers a spacious interior, and exciting drive and a variety of awesome features, be sure to check out the Toyota Highlander. This vehicle offers enough room for the whole family with a variety of safety features for a confident ride. It also offers a stylish design, a powerful engine and all kinds of features that add comfort and convenience for a great driving experience.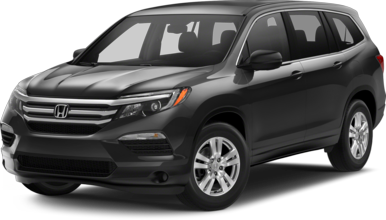 Toyota Highlander vs Honda Pilot
Other SUVs like the Honda Pilot also offer spacious interiors and exciting drives. So what makes the Highlander the better option? The Highlander has a lot to offer that the Pilot doesn't:
The Highlander is more affordable, starting at $30,630, than the Pilot, starting at $30,745.
You can enjoy a more exciting drive in the Highlander, which offers 295 horsepower and 263 pound-feet of torque, than in the Pilot, which offers 280 horsepower and 262 pound-feet of torque.
The Highlander offers quicker acceleration and a more dynamic ride with its 8-speed automatic transmission, compared to the Pilot's 6-speed transmission.
Taller drivers can stay comfortable in the Highlander, which offers more front head room and legroom than the Pilot.
You can bring along  more cargo in the Highlander, which offers a maximum towing capacity of 5,000 pounds, while the Pilot can only tow 3,500 pounds.
The Highlander offers better fuel economy at 20 city/27 highway/23 combined MPG, than the Pilot at 19 city/27 highway/22 combined MPG.
The 2018 Toyota Highlander vs The 2018 Ford Explorer
Of these two SUVs, the Toyota Highlander has considerably more safety features to offer, thanks to the Toyota Safety Sense™ (TSS) system and Star Safety System™ both of which are here to assist you, the driver. Such features include the Pre-Collision System with Pedestrian Detection (PCS w/PD) Enhanced Vehicle Stability Control (VSC) Lane Departure Alert with Steering Assist (LDA w/ SA), Electronic Force Distribution (EBD) and Smart Stop Technology. These features, or their Ford-Technology equivalents, are unavailable on the base trim of the Ford Explorer.
The Toyota Highlander is reinforced with front and rear energy absorbing crumple zones and side-impact door beams, all of which are absent from the Ford Explorer, making the latter SUV considerably less resilient. In fact, the Highlander is widely recognized for its safety and durability and received the highest "Superior" rating in overall Front Crash Prevention by IIHS, in addition to ranking on their 2018 Top Safety Pick List.
Like many other Toyota models, the Toyota Highlander does have a Hybrid model equivalent, which is not common among mid and larger sized SUVs. The Ford Explorer, as well as other Ford SUVs, are not available as hybrids and are considered less fuel efficient overall.
The Toyota Highlander can actually seat eight passengers, rather than the seven of the Ford Explorer, because of its second-row split-bench seating whereas the Explorer has bucket seating in the second row. The Highlander also has about 44 inches of leg room up front for you and your copilot to enjoy whereas the Ford Explorer has about 42 inches of front leg room.
Finally, while both SUVs made the list of 25 Best-Selling SUVs of 2017 by Kelley Blue Book (KBB), the 2018 version of the Toyota Highlander is rated considerably higher than Ford Explorer by both customer and auto expert reviewers on KBB.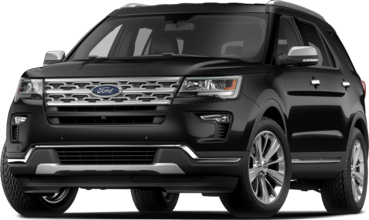 If you're interested in learning more about the Toyota Highlander and all it has to offer, come on over to our Arlington, VA dealership. We would be happy to arrange a test drive for you in one of our available models so you can see for yourself what makes the Highlander a great choice.
These are just some of the many exceptional features that the 2018 Toyota Highlander has to offer, so come on down to Koons Arlington Toyota and see for yourself why this SUV is just right for you! Check out our expansive inventory of all-new Toyota Highlander models at our dealership, we're located at 4045 Lee Highway in Arlington, VA and we're proudly serving the good folks of Falls Church as well! See you soon!