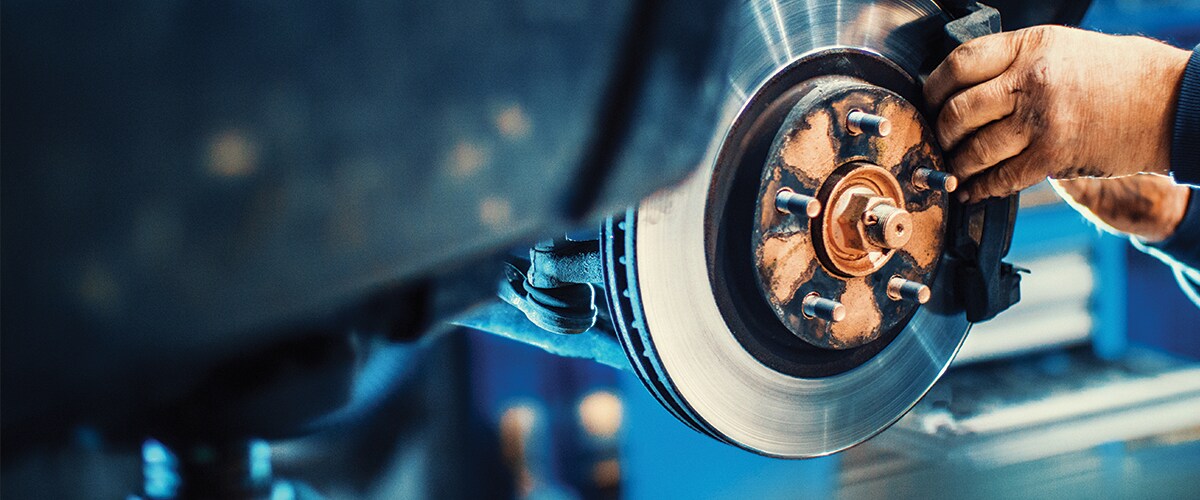 Brake Service at Koons Arlington Toyota
Alexandria, VA area drivers searching for a service team for brake maintenance can count on the Koons Arlington Toyota team! Our team of seasoned professionals is prepared to help with nearly all your brake service needs! From brake pad replacement to rotor and caliper repair, drivers can look to the Koons Arlington Toyota service team with confidence.
When to Service your brakes
There are a few classic indicators that Falls Church drivers can look for when considering brake repair. Have you noticed a certain screeching or grinding noise when you hit the brakes? This is often an indication of potential brake repair needs. Indeed, this screeching or grinding is sometimes the result of worn-out brake pads. Once your brake pads are gone, your rotors and calipers come into contact, making for the metal-on-metal orchestra. Beyond this, drivers can look for squishy brakes. What do we mean by squishy brakes? Does it take a great deal of pressing to noticeably slow down? Do the brakes feel rather spongey? If yes, your brake pad is likely wearing thin resulting in lessened stopping functionality. Don't wait for these symptoms to appear! Get ahead of any potential problems by scheduling a service appointment to have our team of service technicians address potential service needs!
Schedule a Service Appointment at Koons Arlington Toyota today!
Look to the Koons Arlington Toyota service team to get your brakes back to like-new condition! Whether you're certain you require brake repairs or you're looking to just get a general checkup to ensure overall vehicle condition, Arlington drivers can look to Koons Arlington Toyota for assistance! Be sure to check out our service specials page to see if any of our specials align with your service needs! Schedule a service appointment today!