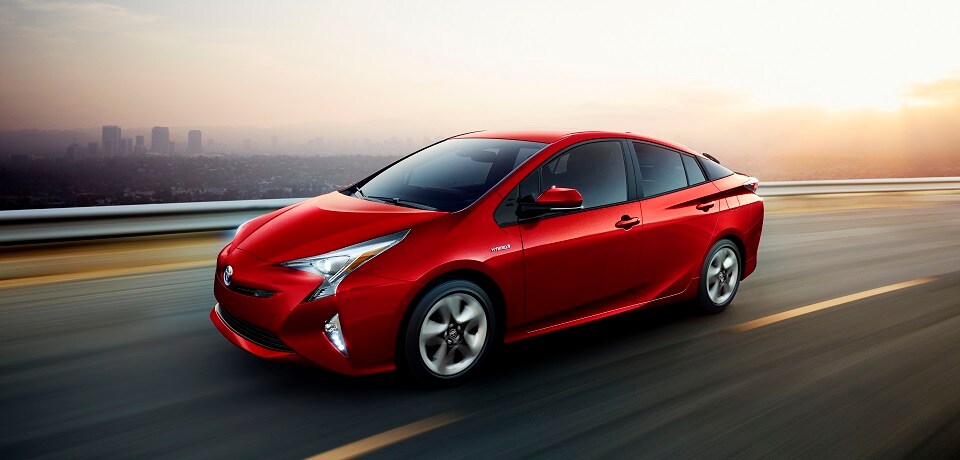 A Well-Known, Trusted Source of Fuel Efficiency: Koons Arlington Toyota has a Hybrid That Does What the Competition Doesn't!
The Toyota Prius has been a well-known name in quality hybrid models for years now and their new lineup of 2018 models seem to be continuing this pattern of popularity and fuel efficiency. Here at Koons Arlington Toyota, we have a number of brand-new Toyota Prius hatchback models to choose from, each with a lot of efficiency, safety and convenience to offer in one hybrid model. However, since we are all about providing a knowledgeable sales experience for you to enjoy, we went ahead and researched what the Toyota Prius has to offer that another well-known competitor, the Ioniq, doesn't offer. It is often true that models of the Hyundai brand can be pretty reliable, the Hyundai Ioniq falls short in as few important ways over the Toyota Prius. When it comes to providing a safe and more efficient hatchback for the road ahead, the Ioniq is a worthy competitor, but the Toyota Prius still came out ahead in a lot of important ways. Let's take a look, then you can come test drive one here at Koons Arlington Toyota, proudly serving Falls Church!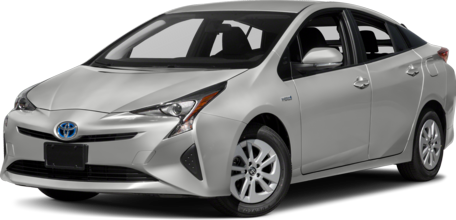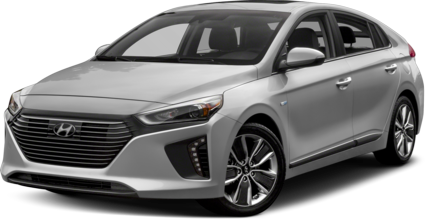 The Toyota Prius vs The Hyundai Ioniq
While both cars, as hybrid models, carry a lot of fuel efficiency, the Toyota Prius has a bit more to offer, thanks to its lower curb weight of 3,075 pounds over the 3,115-pound curb weight of the Hyundai Ioniq. The more lightweight of the two vehicles will always save more fuel in the long run.
Fortunately for you and your passengers, both are very safe hatchback models and are 2018 Top Safety Picks by IIHS. However, the Prius has a bit more to offer thanks to the Toyota Safety Sense program which adds on driver-assistive technology such as Lane Tracing Assist, Dynamic Radar Cruise Control and Road Sign Assist. These features, and their Hyundai equivalents, are unavailable from base trim levels of the Hyundai Ioniq and must be upgraded.
While both hatchback models are Top Safety Picks by IIHS, it should be noted that the Toyota Prius has a higher rating in the category of Ease of Use of the LATCH system as the LATCH system of the Prius includes a few extra tethers than the Hyundai Ioniq to ensure your child's safety seat stays nice and secure throughout the whole journey!
The Toyota Prius has a number of extra features and conveniences that come standard in all trim levels, for your convenience, such as heated exterior mirrors, a CD player, MP3 capability and a rear window wiper. These features are either unavailable on the base trim level of the Hyundai Ioniq or are missing from the hatchback in general.
Finally, while both hatchback models feature automatic transmission, the Toyota Prius features continuously variable transmission (CVT) versus the six-speed automatic transmission of the Hyundai Ioniq. CVT provides a much smoother acceleration and can move seamlessly from gear to gear, whereas the regular six-speed automatic can often be slower to respond to acceleration.
 
An Eco-Friendly Way to Travel!
The Toyota Prius is an ideal choice for smart shoppers like you who wish to reduce their carbon footprints and cut their fuel costs in the long run. Your next efficient hatchback is right here at Koons Arlington Toyota, so give us a call at (703) 522-6000 to schedule a test drive or to ask us any questions you might have. Were proudly serving the Washington DC and Alexandria areas as well! Be sure to also check out our monthly vehicle specials to find that special offer towards a loan or lease agreement on your next new Toyota Prius.